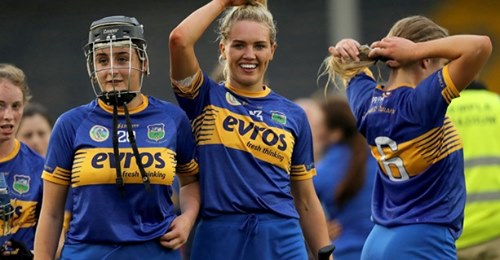 That concept seems to be a thing of the past at the top level in the men's game, though it was once commonplace for players to play both football and hurling for their county.
Cork great Teddy McCarthy made history by winning an individual All-Ireland double in 1990, while Seán Óg Ó hAilpín so very nearly followed in his footsteps nine years later. Galway's Alan Kerins is another prime example, featuring in both deciders in 2001, winning the football but losing the hurling. Offaly's Liam Currams, Dublin's Des Foley, and plenty of others from Cork; the list goes on as you take a trip down memory lane.
In recent years, many have tried combining both at the top level but the big decision is ultimately necessary.
Just look at Dublin football star Con O'Callaghan, a fine hurler with Cuala who'd surely be welcomed to the county set-up with open arms. Chrissy McKaigue, who has just played football with Derry of late. Galway's Daithi Burke, who concentrates solely on small ball at inter-county level. And that's but a few examples.
Ever-growing demands and logistical roadblocks seem to make it virtually impossible in the men's game. The inter-county dual player is very much a dying, if not dead, breed. But things are very different when we look at ladies football and camogie.
While Cork greats Briege Corkery and Rena Buckley — who amassed a remarkable 36 All-Ireland medals between them — are among the most renowned at inter-county level through the years, there are plenty of high profile ones still in the game at the minute.
They're highlighted each and every year — but often through a fixture clash controversy rather than through sheer praise for those who play two codes at the highest level.
Just look at 2020 alone where Cork's dual dilemmas hit the headlines week in, week out. Five players — Hannah Looney and Libby Coppinger are two of the big names who spoke out most — were at the centre of numerous storms with strike action threatened at one point, but thankfully, it never came to that.