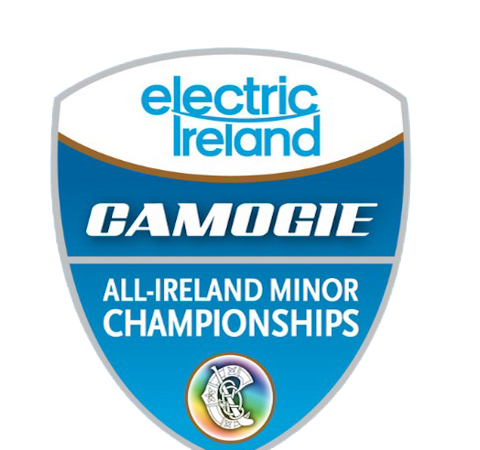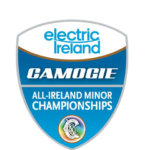 This weekend, Sunday, March 12th, sees the respective Electric Ireland All Ireland Minor Camogie Championships and Shield competition get underway.
All three Munster counties competing in the Minor A Championship have been handed away ties in the opening round where reigning Munster and All Ireland Champions Cork will travel to TUD Grangegorman to play Dublin.
Waterford make the trip to Ballinasloe to face Galway while Tipperary will undertake the relatively short hop to Thomastown for their clash with Kilkenny.
Competing in the Minor A Shield Clare are bound for a half-way venue at the NGDC at Abbotstown where Antrim will be the opposition while Limerick will play host to Offaly at Killmallock.
The Minor C Championship sees Kerry entertain Mayo.
All of the weekend games are scheduled to throw in at 2pm.
Munster Camogie would like to wish all of the Munster counties the very best of luck.
@MunsterCamogie @ClareCamogie @CorkCamogie @deisecamogie @kerrycamogie @LimCamogie
Credit Mark O'ShoughnessyAll matches 2pm start 12 March 2023
Electric Ireland Minor A Shield All-Ireland Championship
Clare v Meath 19th March
Fr. McNamara Park
Mike Ryan Tipperary
Full Time Clare 4-10 Meath 2-05
Clare v Antrim 12 March 2023
NGDC Abbottstown
Ref Barry Nea
Full time Clare 1-08 Antrim 0-06
Limerick v Offaly 12 March 2023
Killmallock GAA
Ref John Burke
Full time Limerick 3-14 Offaly 0-04
Electric Ireland Minor C All-Ireland Championship
Kerry v Down 19th March
St. Rynaghs GAA, Banagher, Co. Offaly
Paul Donnelly
Full time Kerry 2-09 Down 0-04
Kerry v Mayo 12 March 2023
Kilmoyley GAA
Ref Enda Loughnane
Full time Kerry 2-15 Mayo 0-07
Electric Ireland Minor A  All-Ireland Championship 19 March 2023
Waterford v Cork 19th March
SETU Waterford
Justin Heffernan
Waterford 3-09 Cork 2-05
Dublin v Tipperary
NGDC Abbottstown
Liz Dempsey
Dublin 0-05 Tipperary 2-17
Electric Ireland Minor A All-Ireland Championship 12 March 2023
Dublin v Cork
TUD Grangegorman
Ref Justin Heffernan
Dublin 0-08 Cork 3-21
Galway v Waterford
Duggan Park Ballinasloe
Ref Luiz Dempsey
Galway 3-10 Waterford 2-06
Tipperary v Kilkenny
Thomastown GAA
Ref Aaron Hogg
Tipperary 2-07 Kilkenny 1-11